Merchandising for Effect
For Western retailers, the last third of the year is the make or break season. Back-to-school runs into Halloween, which runs into Thanksgiving, which runs into Christmas/Hanukkah/New Year's. Contrary to popular wisdom, location retail is not dead, and small businesses with unique goods benefit from the desire of gift givers to offer something unique and special to their giftees. How you use the space in your store is every bit as important as how you display your goods online. Let's take a look at some of the trends in play for 2016.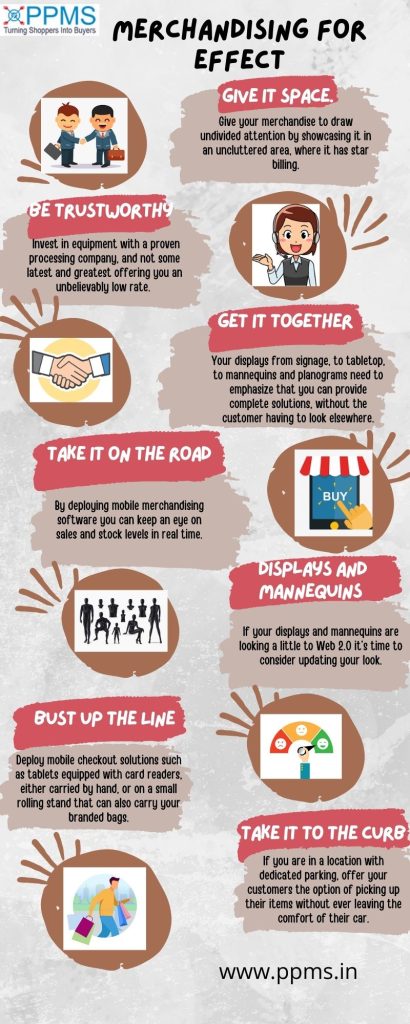 Too much clutter detracts from the merchandise you are trying to sell. In publishing, layouts are planned with "negative space" around areas that the publisher wishes to draw attention to. Give your merchandise to draw undivided attention by showcasing it in an uncluttered area, where it has star billing.
With data breaches making the news, and identity theft still a significant problem, it's little wonder that the National Retail Federation notes that adults 18 or older have a deep distrust of how their data is handled, with 23 percent believing that their most at risk for data breach when using a point-of-sale device in a retail store. Invest in equipment with a proven processing company, and not some latest and greatest offering you an unbelievably low rate. Make this a part of your marketing, and promote this feature as you would your newest product.
Cross merchandising is a great way to move products and upsell by providing solutions. Your displays from signage, to tabletop, to mannequins and planograms need to emphasize that you can provide complete solutions, without the customer having to look elsewhere.
RetailDoc says that clearly defined areas help customers find their products more easily. Think of how a grocery store is laid out, when you come in you know immediately how to find the eggs, which aisle has the paper towels, and where to find the kids' favorite breakfast cereal. By labeling, providing signage, and strong visual clues you can help your customers make a beeline to what they need.
You'd be surprised how successful mobile retail merchandising has become in the past five years. Pop-up stores can be a great way to spread your presence during the holiday season without the commitment of a full five year lease. You'd also be surprised how easy it is to keep them stocked and supplied right up until closing day. By deploying mobile merchandising software you can keep an eye on sales and stock levels in real time.
Your displays and mannequins are every bit as vital as your floor staff.
These are what VMSD refers to as "silent sellers". With a little technology, they can also be your part of your loss prevention department. If your displays and mannequins are looking a little to Web 2.0 it's time to consider updating your look.
Especially at peak hours, people are in a hurry. On lunch hour or after work people are preoccupied with beating the clock. Deploy mobile checkout solutions such as tablets equipped with card readers, either carried by hand, or on a small rolling stand that can also carry your branded bags.
Pick up in-store as an option is growing in popularity, but during the busy holiday season what could be better than curb service? If you are in a location with dedicated parking, offer your customers the option of picking up their items without ever leaving the comfort of their car.
Shoppers are looking for value, convenience, and a consistent experience – but they also want to feel appreciated. One size fits all reward programs are on the way out. Keeping track of your customers purchase history allows you to offer more personalized rewards in return for their loyalty.
Don't get Stuck in a Payment Rut.
If you're all about cards and cash, and even checks, you are missing out by not offering other payment options such as PayPal, Android Pay, Google Wallet and others.
Provide more information about your products either by placing a tablet kiosk in order to provide more information, or by using QR codes that can be scanned with a smart phone. The more information and value a customer derives from the in-store experience, the more likely they are to buy and to return.
Going into a busy season may not seem like the best time to make changes, but in order to maximize the potential of the final quarter of the year, acting now to modernize and upgrade is a prudent business decision. Getting your location and crew in place and integrated with your web presence and warehouse is a challenge, but with the right software and the right training you may find a far better season than you expected.